Participation at a conference "EU-Turkey Relations in the Context of Russian Aggression"
Date of publication: October 31, 2022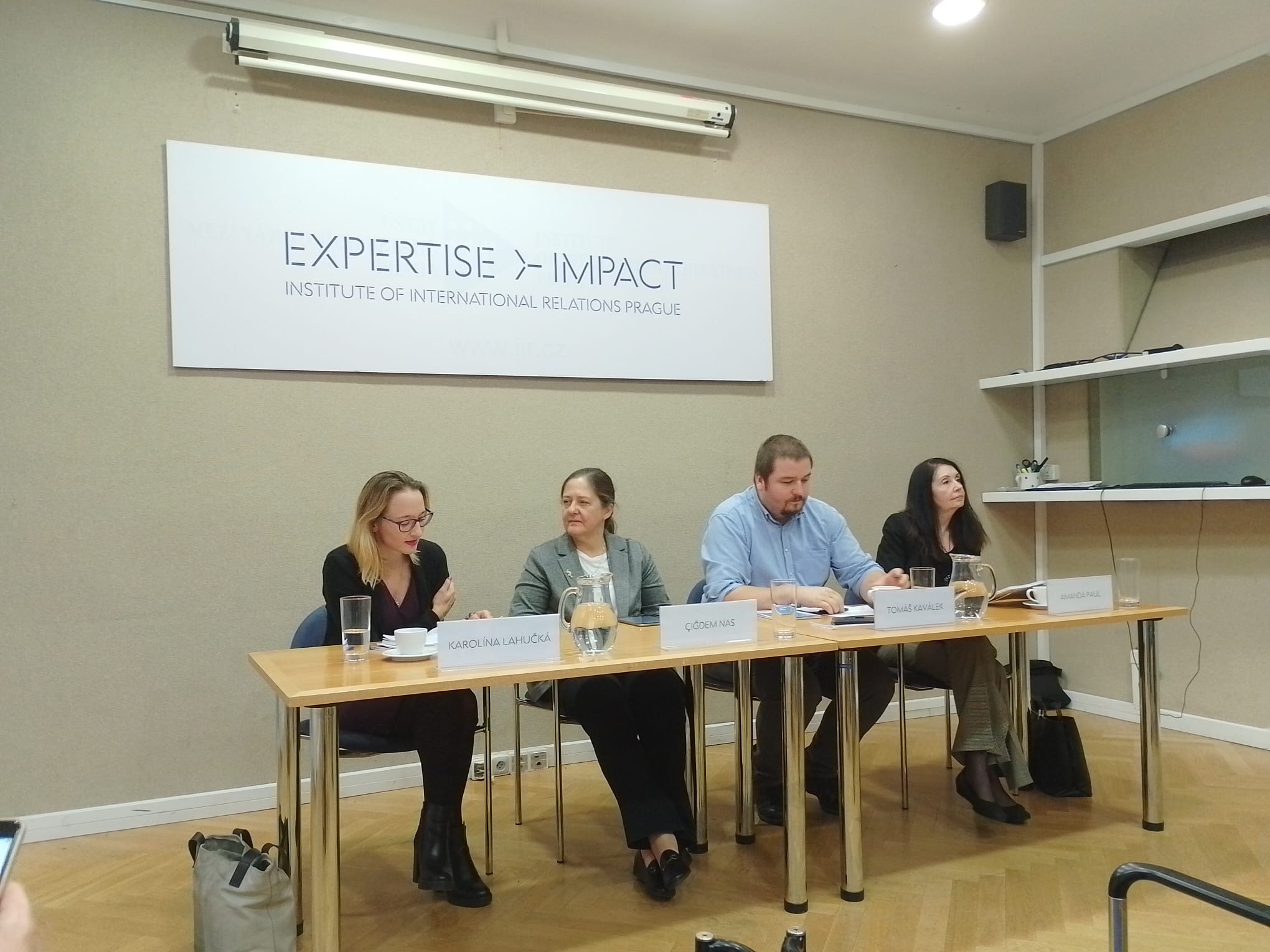 Tomáš Kaválek, Director of Prague Centre for Middle East Relations (PCMR) of CEVRO Institute participated as a speaker on the conference entitled "EU-Turkey Relations in the Context of Russian Aggression." The event was held at the Institute of International Relations (IIR) in Prague on October 24, 2022 and was co-organized by the Economic Development Foundation of Turkey.
Tomáš participated during the second panel "The Changing European Security Architecture and the EU-Turkey Dialogue." His contribution focused on Turkish engagement in Syria, Iraq and Kurdistan Region of Iraq. He identified key agreements and disagreements between Turkish and European outlooks. While there are overlapping interests, in particular when it comes to preventing further migration influx or energy security, there is still a number of outstanding issues. One example could be Ankara's reliance on radical Islamist groups in Syria, such as Hayat Tahrir al-Sham while on the other hand enmity towards the Kurdish-led administration in Northeast Syria which Europe considers a useful ally and a stabilizing actor in the area.
See detailed information about the conference on the IIR's website.