Prague Centre for
Middle East Relations
(PCMR)
Prague Centre for Middle East Relations (PCMR) was established in September 2019 as an internal research and education institution of the CEVRO Institute. PCMR is based in Prague, the capital of the Czech Republic. Its main aim is to further enhance in-depth understanding of the contemporary political, security, social and economic developments in the Middle East. Through quality policy-oriented research of up-to-date topics and engagement with media and wider public PCMR intends to expand understanding and awareness of the Middle East both in the Czech Republic and internationally. Follow us on Facebook, Instagram and Youtube.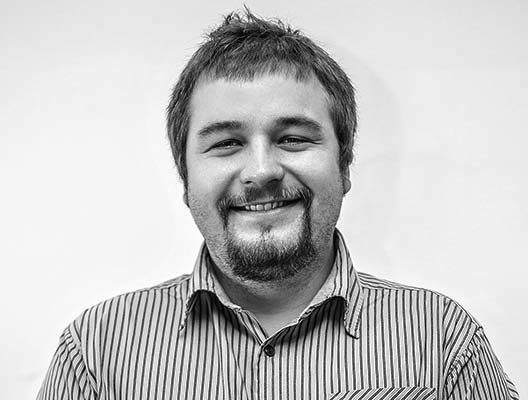 Middle East and North Africa (MENA) have been undergoing significant political turbulences that affect not only regional stability and security but also international politics. The Arab Spring leading to profound changes in regimes and governance in some of the countries, ongoing armed conflicts, migration crisis and threat of Islamic extremism are all issues that are discussed in media on daily basis that we feel do not have enough attention in academic and public policy sphere in the Czech Republic and consequently also in the wider Central Europe. That is despite a long tradition of lively engagement of the Czech state with the MENA region dating back to the post-World War I.
Prague Centre for Middle East Relations (PCMR) of the CEVRO Institute aims to improve academic understanding of rapidly changing political reality of the region and to assess its consequences for Central Europe. Without in-depth understanding, perceptions of the MENA region as well as policies towards it may be distorted and failing to adequately capture challenges and opportunities this part of the world offers. We, thus, provide comprehensive description and analysis of the developments in the region to the policy makers and offer up-to-date recommendations applicable in practice.
We also believe that one of the cornerstones of our activities must be engagement in academic debate through exchange of ideas in public debates, conferences and on similar occasions. Last but not least, we feel that PCMR must play pro-active role in shaping public and media perception and understanding of the MENA region and its turbulent developments.
Tomáš Kaválek, Director of PCMR
Mission
Our mission is to further in-depth academic understanding of the rapid security, political and social economic changes in the Middle East and North Africa through conducting up to date policy-oriented research.

We also aim to develop relevant recommendations regarding the developments in the MENA region to assist decision-making processes both in the Czech Republic and in wider Central Europe.

We also focus on enriching contemporary debate among academia, decision-makers and wider public regarding the challenges and opportunities the MENA region currently faces and its implications for both domestic and foreign policy-making of European countries.
Vision
We aspire to fill in the existing gap in the landscape of think-tanks in the Czech Republic and in wider Central Europe by focusing on current issues in the MENA region.

We endeavour to become a leading research institution in Central Europe concentrating on producing high-quality, practice-oriented research results regarding the developments in the MENA region.

We aim at cultivating academic, media, and public policy debate regarding the MENA region and challenges it faces in order to identify opportunities and tackle threats stemming from rapid changes in the area.
Areas of Focus
Geopolitics of the Middle East
Relations between regional and global actors in the Middle East with special focus on Iran, Saudi Arabia, Israel, USA and Russia

International Relations between Europe and the Middle East
Relations between MENA countries and European states with special focus on relations between the regional players and Central Europe

Armed Conflicts in the Middle East
In-depth understanding of roots, developments and solutions to the ongoing armed conflicts in the region

Ethnic and religious issues in the Middle East
Dynamics of relations between different religious and ethnic groups in the MENA region; understanding separatism and irredentism in the region

Resource, environmental and economic security in the Middle East
Exploring implications of oil and gas policies, climate change, water conflicts and structural economic problems in the MENA region

Internal political developments in the countries across the Middle East
Partners, Donors, Sponsors, and Supporters