Debate "How Are World Powers, Regional Armies and Terrorist Organisations Shaping the 21st Century Middle East?"
Date of publication: February 20 , 2020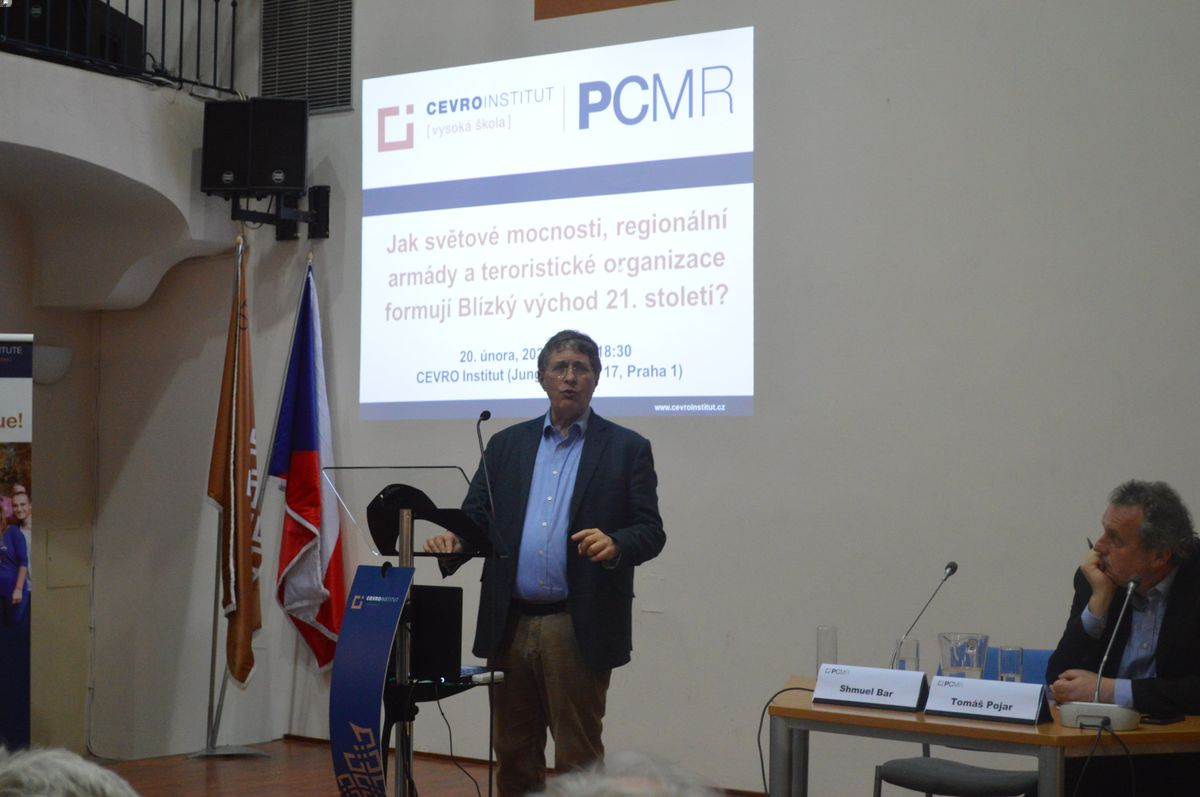 Prague Centre for Middle East Relations (PCMR) of CEVRO Institute organized a public debate "How Do the World Powers, Regional Armies and Proxy Terrorist Organisations Shape the 21st Century Middle East?" The event was be held on Thursday, February 20, 2020 from 17:00 at the atrium of CEVRO Institute (Jungmannova 17, Prague 1). Our distinguished guests was:
Shmuel Bar, veteran Israeli intelligence officer.
Shmuel Bar discussed the contemporary dynamics of the so-called New Great Game in the Middle East from his perspective as a veteran Israeli intelligence officer.
The debate was moderated by Tomáš Pojar, Vice-rector for the International Relations of CEVRO Institute.
The event was supported by International Institute for Counter-terrorism of IDC Herzliya.
Dr. Shmuel Bar served for thirty years in the Israeli Intelligence Community, first in the IDF Intelligence and then in the Prime Minister's Office, including in diplomatic postings in Europe. He has served as Director of Studies at the Institute of Policy and Strategy at IDC Herzliya, is also an adjunct Senior Fellow at the Hudson Institute and has been Distinguished Visiting Fellow at the Hoover Institution at Stanford University. Dr. Bar's expertise includes radical Islam and terrorism, deterrence theory, Middle East politics, proliferation and others. He has headed tens of research projects for US government agencies and has published over 50 articles and books on issues relating to the Middle East. He holds a Ph.D. in History of the Middle East from Tel-Aviv University. Dr. Bar also heads his own research network, which produces strategic assessments of the Middle East and is a Founder and CEO of a technological company – IntuView – which provides artificial intuition tools ("meaning mining") for text analytics.